Creator – StartUp Junkie – Disruptor 
Some of the Amazing People I've Worked & Walked With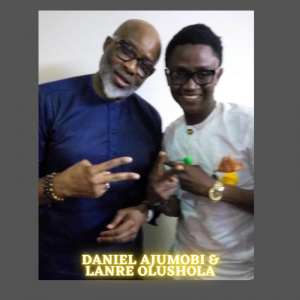 "You will be the same person in five years as you are today except for the PEOPLE you meet and the BOOKS you read." – Charlie Tremendous Jones
Let Them Underestimate You. Wake Up Every Morning Thinking Of New Ways To Turn It All Upside Down. Reinvent The Things That Everyone Takes For Granted. Reimagine The World And Everything In It. Give The World Something It Never Knew It Needed, But Suddenly Can't Live Without.
MINDSET | INFORMATION | MONEY
WORK & STUDY ROUTE RELOCATION OPPORTUNITIES
ENQUIRIES: CALL 07038649165  | EMAIL: JUMOBY@JUMOBY.NG
I Will Boost Your Brand: Business or Personality for Profitability.
I'm a Website Designer, Funnel Builder, Technical Writer, IT Support Specialist, NFT Enthusiast, Amazon KDP Pro, and BlockChain Partisan. I work with small business owners, startups, and individuals that want to succeed online.
LEARN | UNLEARN | RELEARN
Welcome to Jumoby.ng – the place where people in pursuit of success come to get actionable insights, life hacks, and life-changing opportunities.
BOOST YOUR INCOME WITH
"AFFILIATE MARKETING"
So I have been researching of ways... Ways anyone with mobile phone and internet Can Legitimately Make Money Online Without Kissing Arse. I found few… Here is One!

Would You Like To Know How You Can Use Your Smart Phone To Legally Make As Much As N750k Monthly?
I Believe I Will Get All I Want In Life, If I Help Enough Other People Get What They Want.
I am JUMOBY aka "Daniel Ajumobi" a Creator, Startup Junkie, and Disruptor.  
Creating JumobyLand, an entrepreneurial city where thousands of African Youths will access resources to thrive in Life.
Junkie of startup ideas flowing daily and often overwhelming. 
 Disruptor of idealism. I spent my first 20yrs receiving instructions, followed by another 10yrs observing instructions received, and decided to question everything for the next 30yrs.
I'm building Jumobite Tribe, a community of people empowered with Freedom, Abundance, And Empathy.
i-INFORM | i-ENTERTAIN | i-INSPIRE
Founder Dynasty Transport
"Daniel Ajumobi service's comes highly recommended. And the only reason for that is that he produces result. He has become Dynasty Transport life-time consultant."
Some of the Amazing Clients I've Worked With